We supply two types of espalier; the original Dutch espalier and the screening tree.
The original Dutch espalier consists of multiple layers of branches. These branches need to be pruned each year to retain the authentic appearance.
An espalier screen is a densely leafed screen which protects against prying eyes and ensures privacy. This type of screen is available in high and low variants.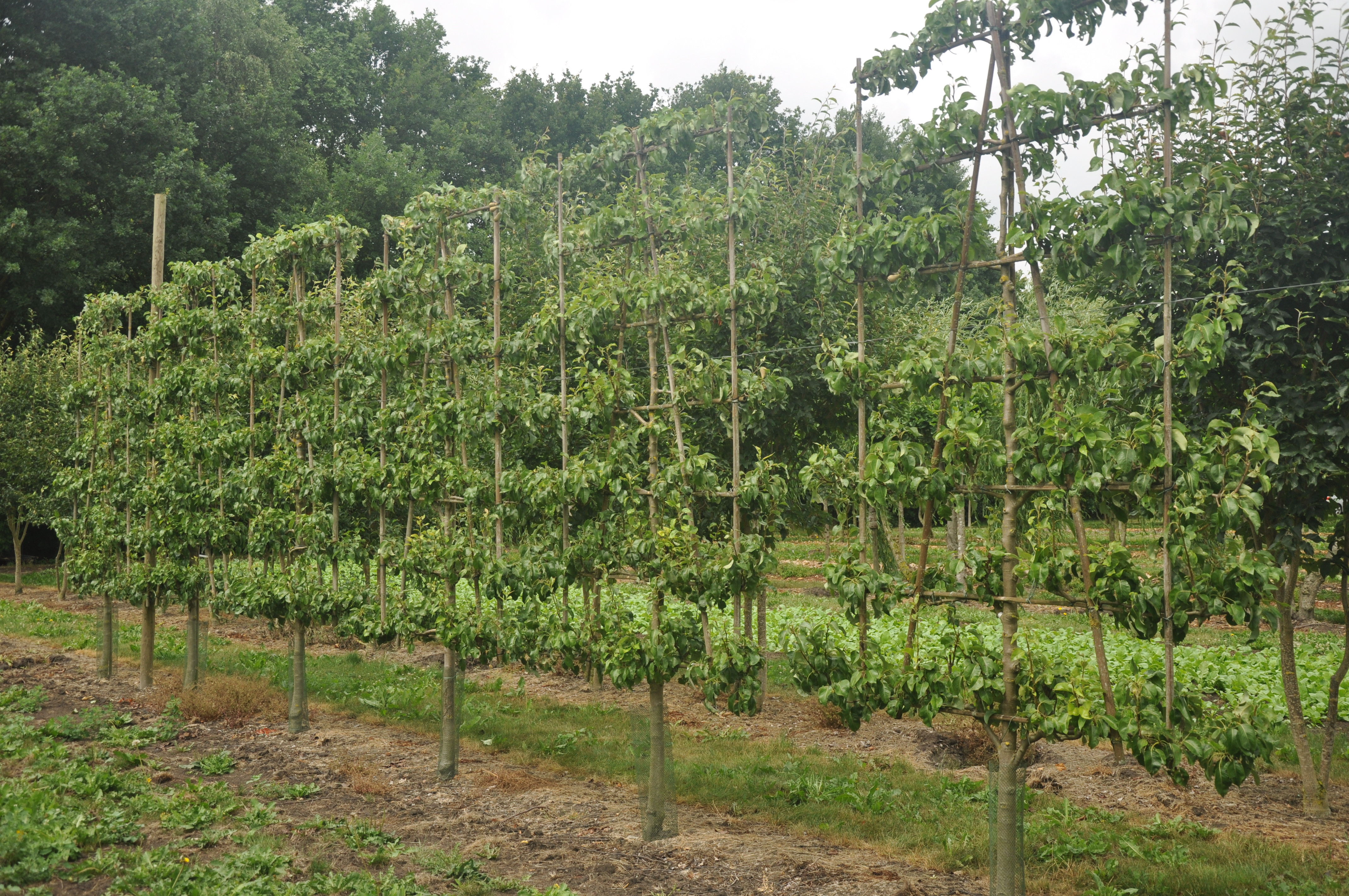 Pyrus calleryana 'Chanticleer' - Callery Pear
18 - 20 cm
7 layers
stem 80 cm
1 / 11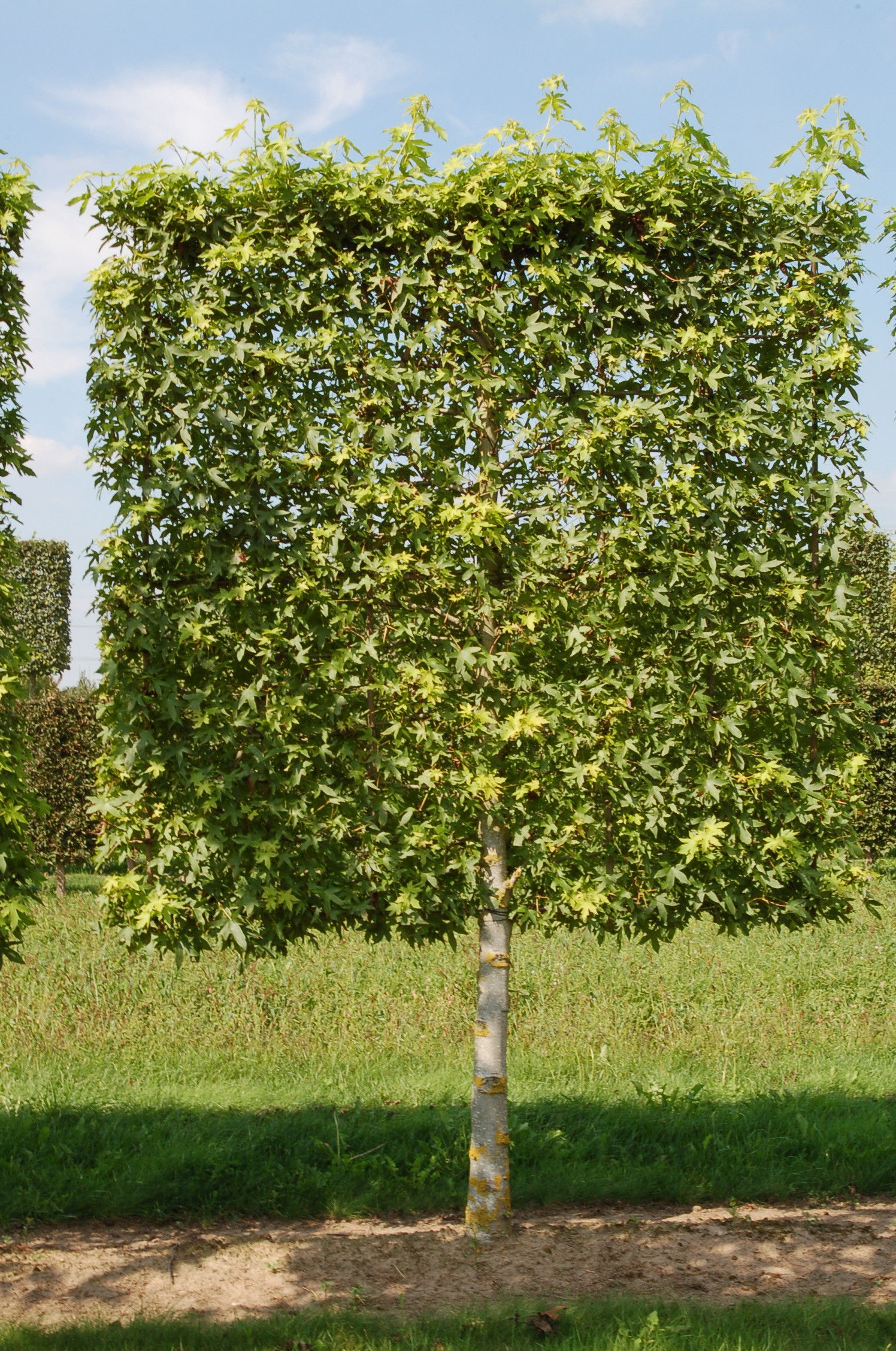 Liquidambar styraciflua 'Worplesdon' - American sweetgum
25 - 30 cm
screen 220 x 220 cm
stem 95 cm
2 / 11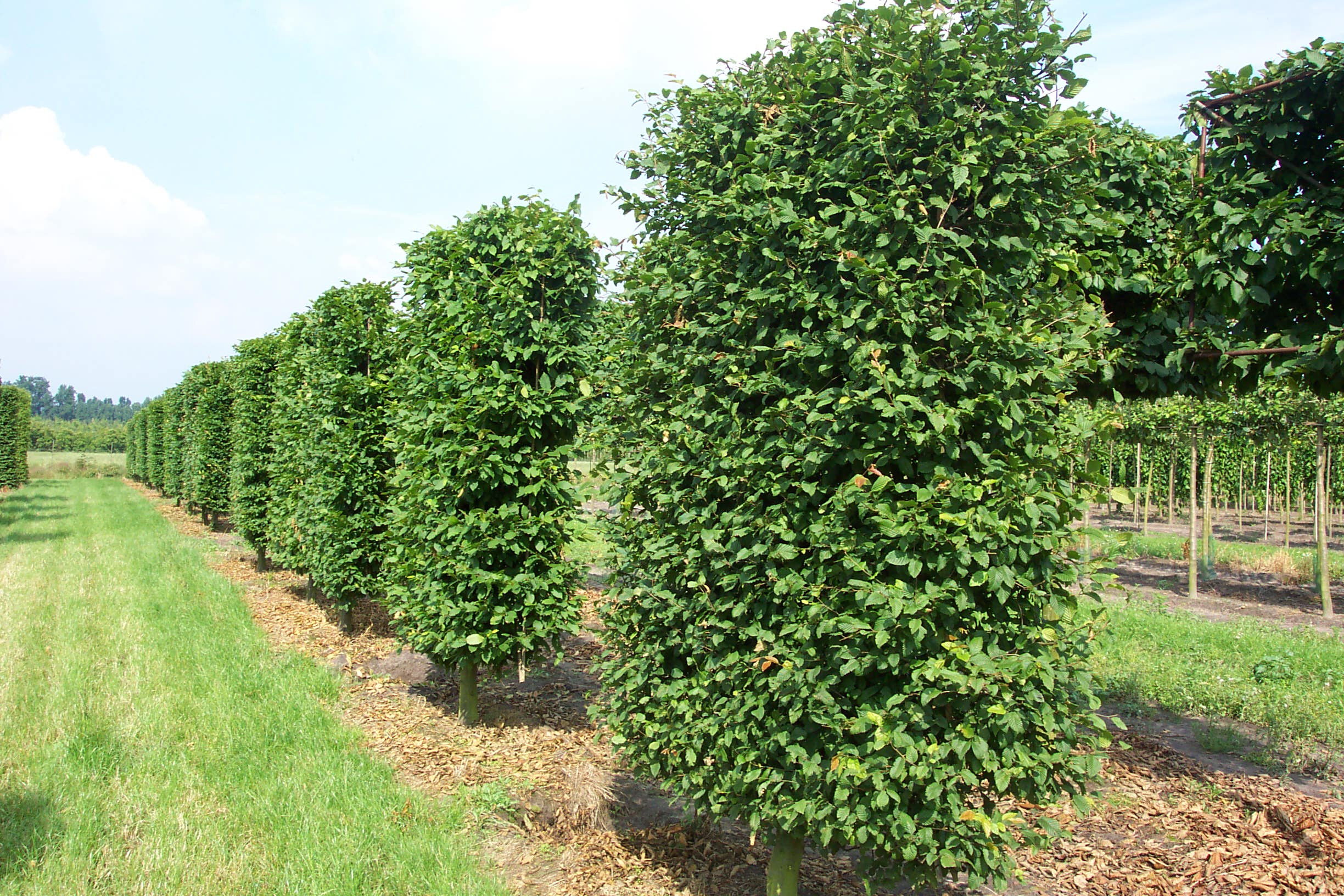 Carpinus betulus - Common hornbeam
25 - 30 cm
screen 250 x 160 cm
stem 50 cm
3 / 11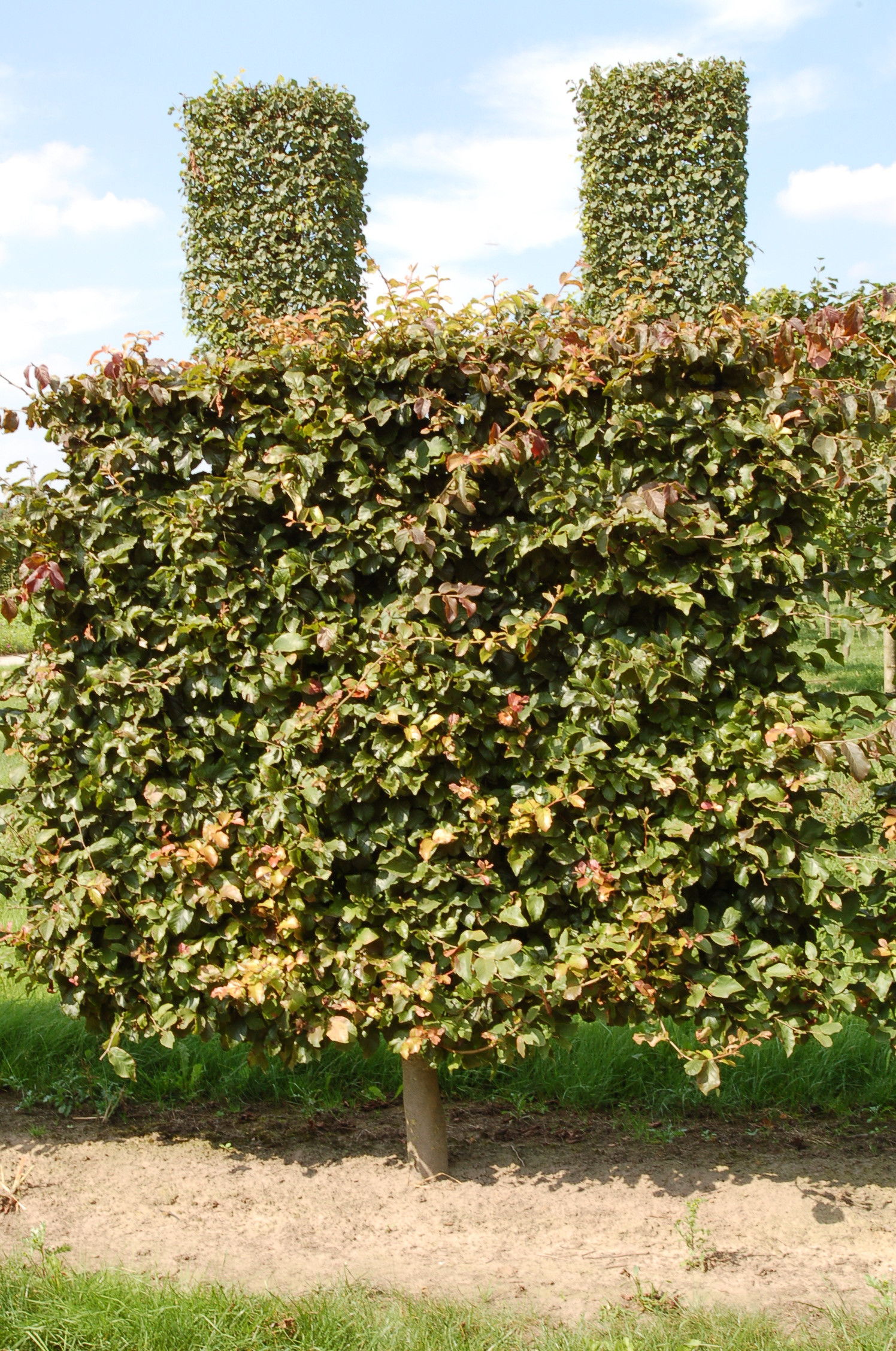 Parrotia persica 'Vanessa' - Persian ironwood
20 - 25 cm
screen 160 x 160 cm
stem 45 cm
4 / 11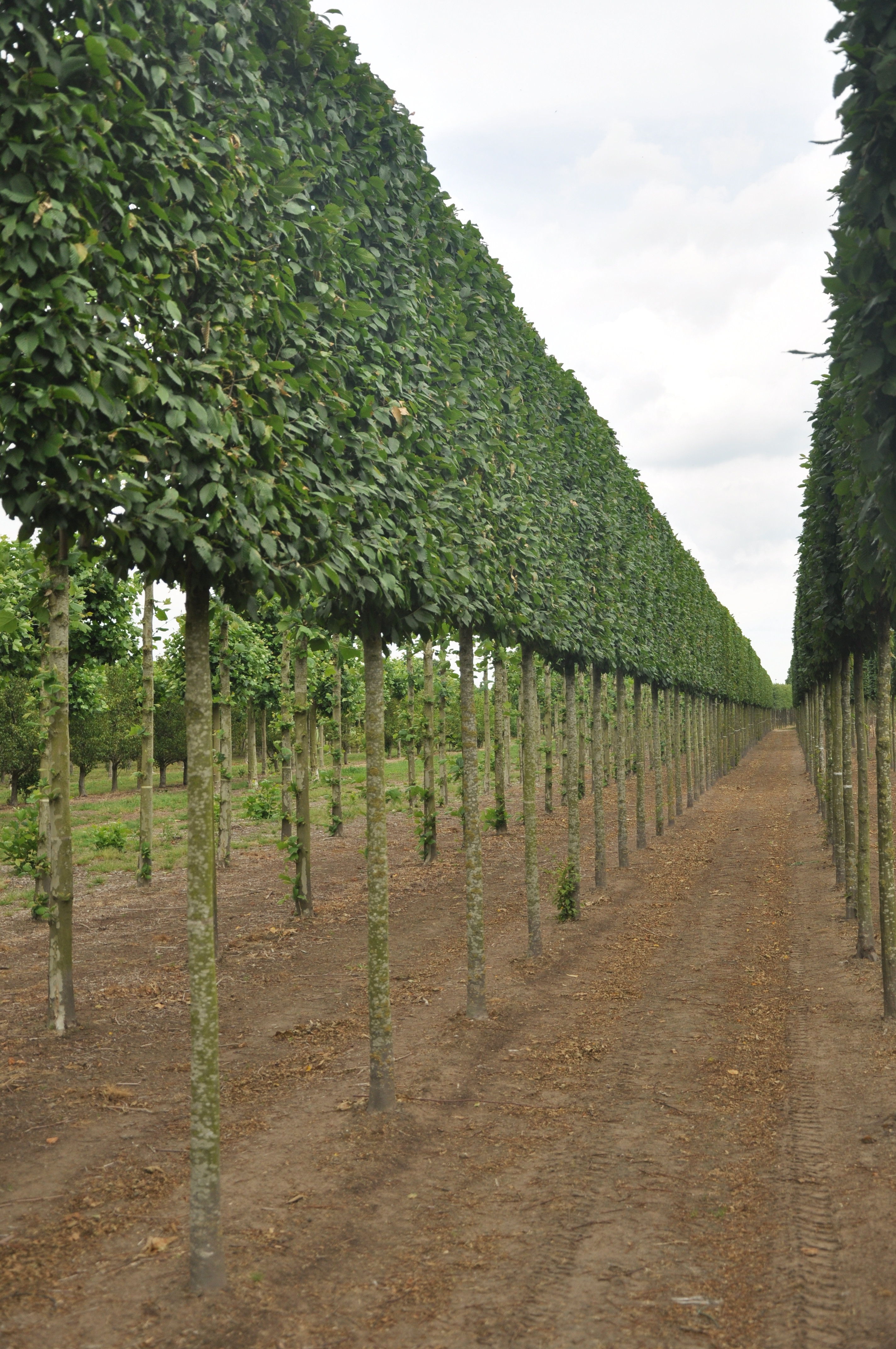 Carpinus betulus - Common hornbeam
20 - 25 cm
screen 200 x 200 cm
stem 215 cm
5 / 11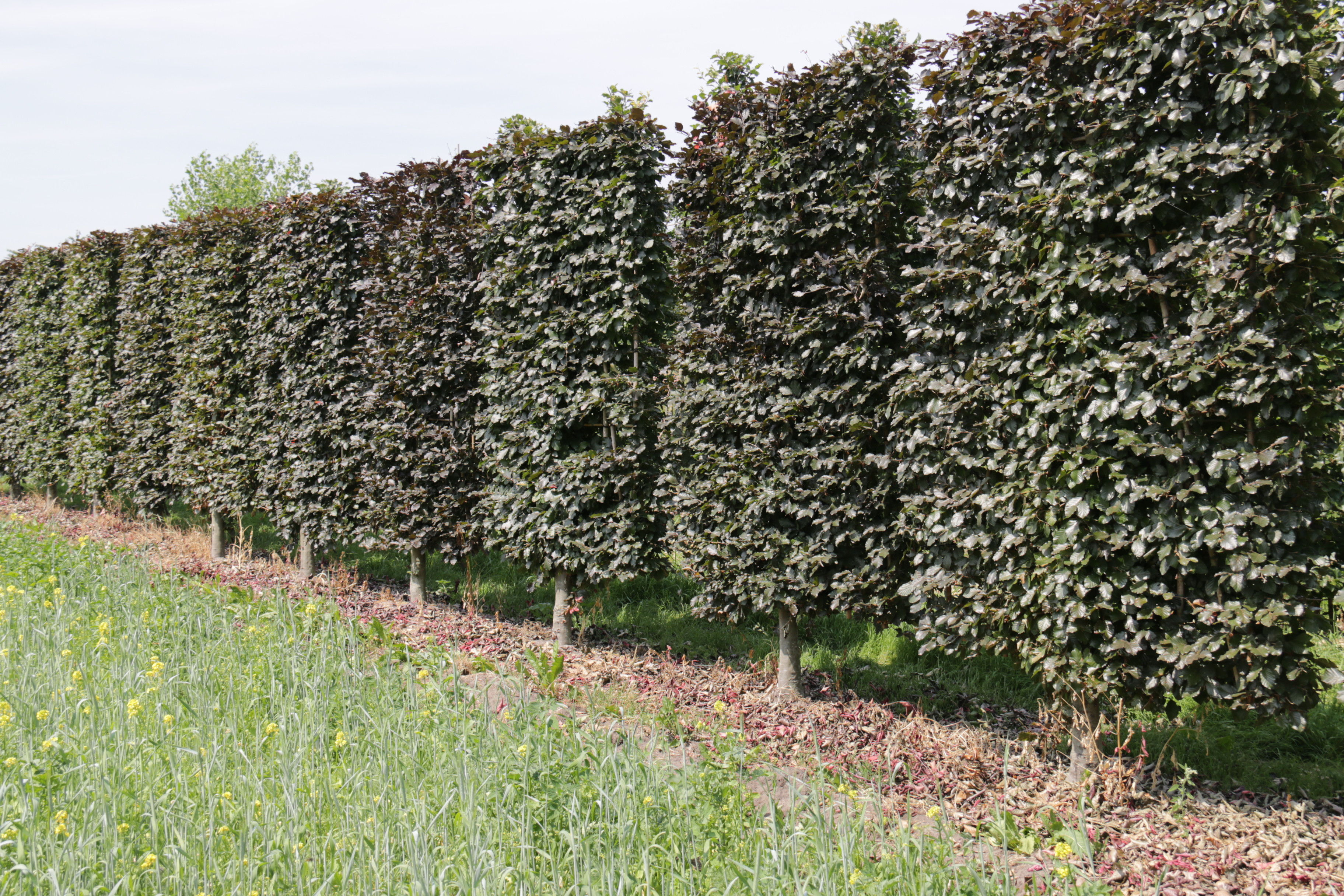 Fagus sylvatica 'Atropunicea' - Red beech
20 - 25 cm
screen 250 x 160 cm
stem 50 cm
6 / 11
Liquidambar styraciflua 'Worplesdon' - American sweetgum
20 - 25 cm
6 layers
screen 160 x 160 cm
stem 225 cm
7 / 11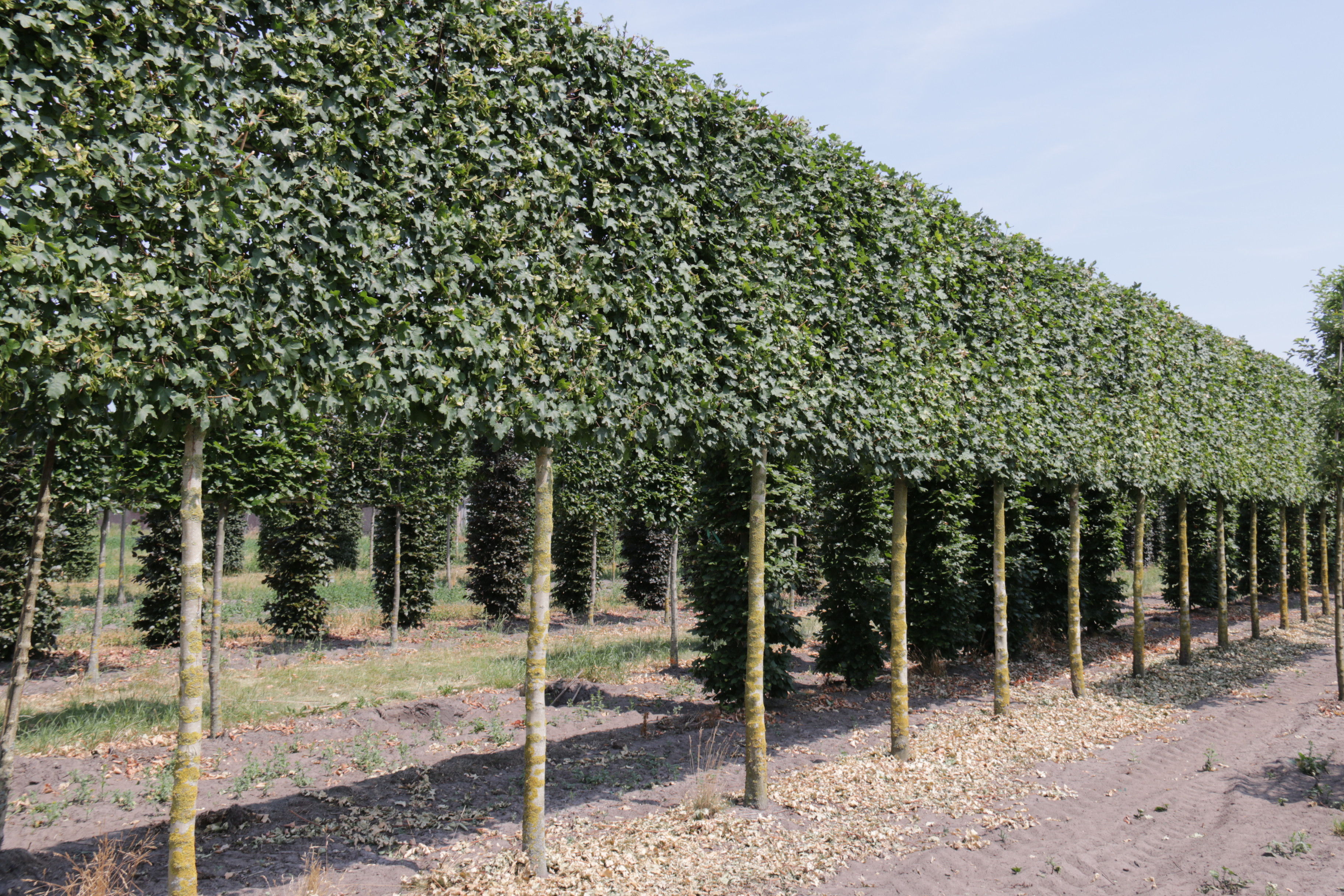 Acer campestre 'Elsrijk' - Field maple
20 - 25 cm
screen 160 x 160 cm
stem 210 cm
8 / 11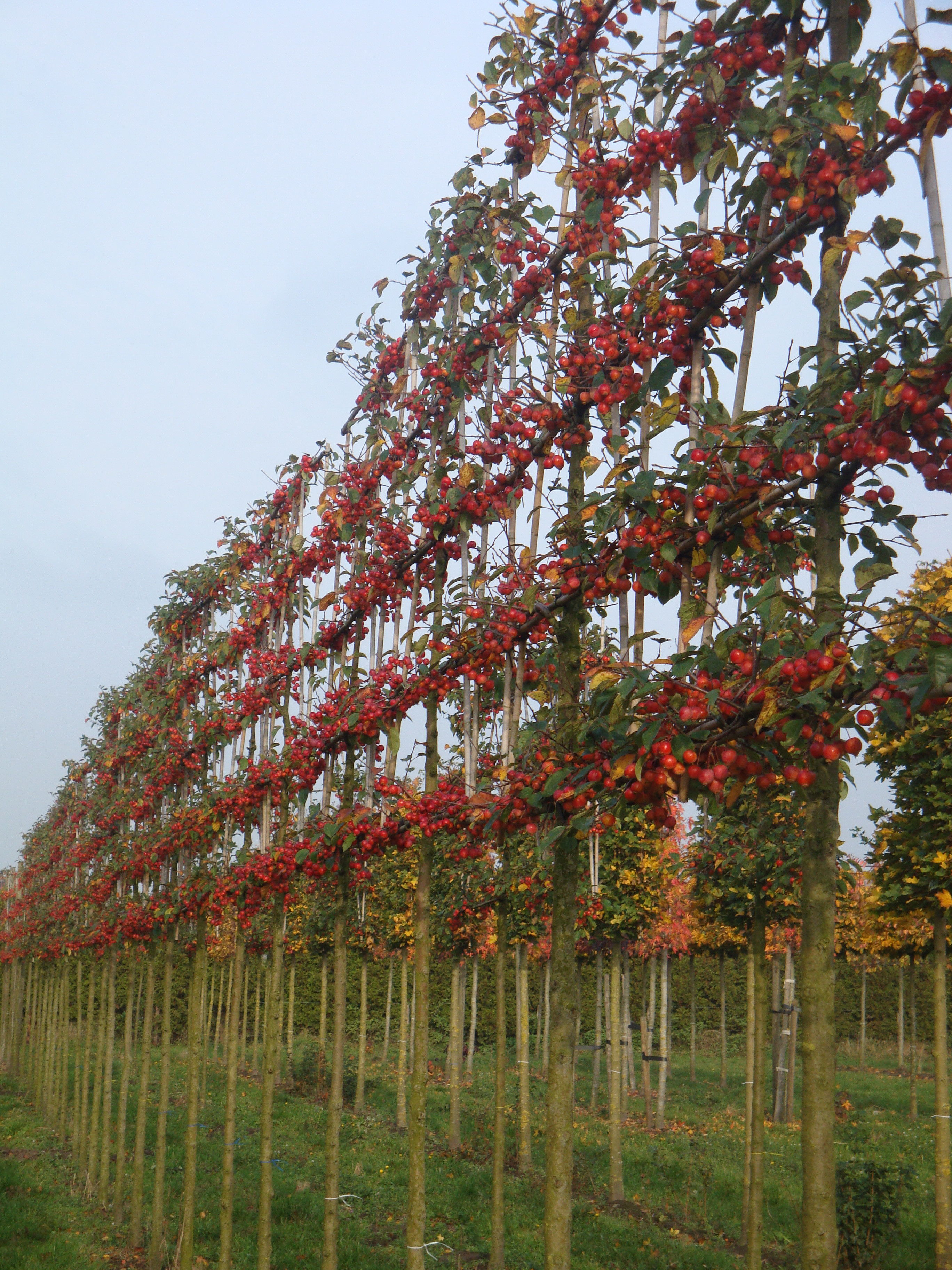 Malus evereste - Crab apple
16 - 18 cm
5 layers
screen 160 x 160 cm
stem 210 cm
9 / 11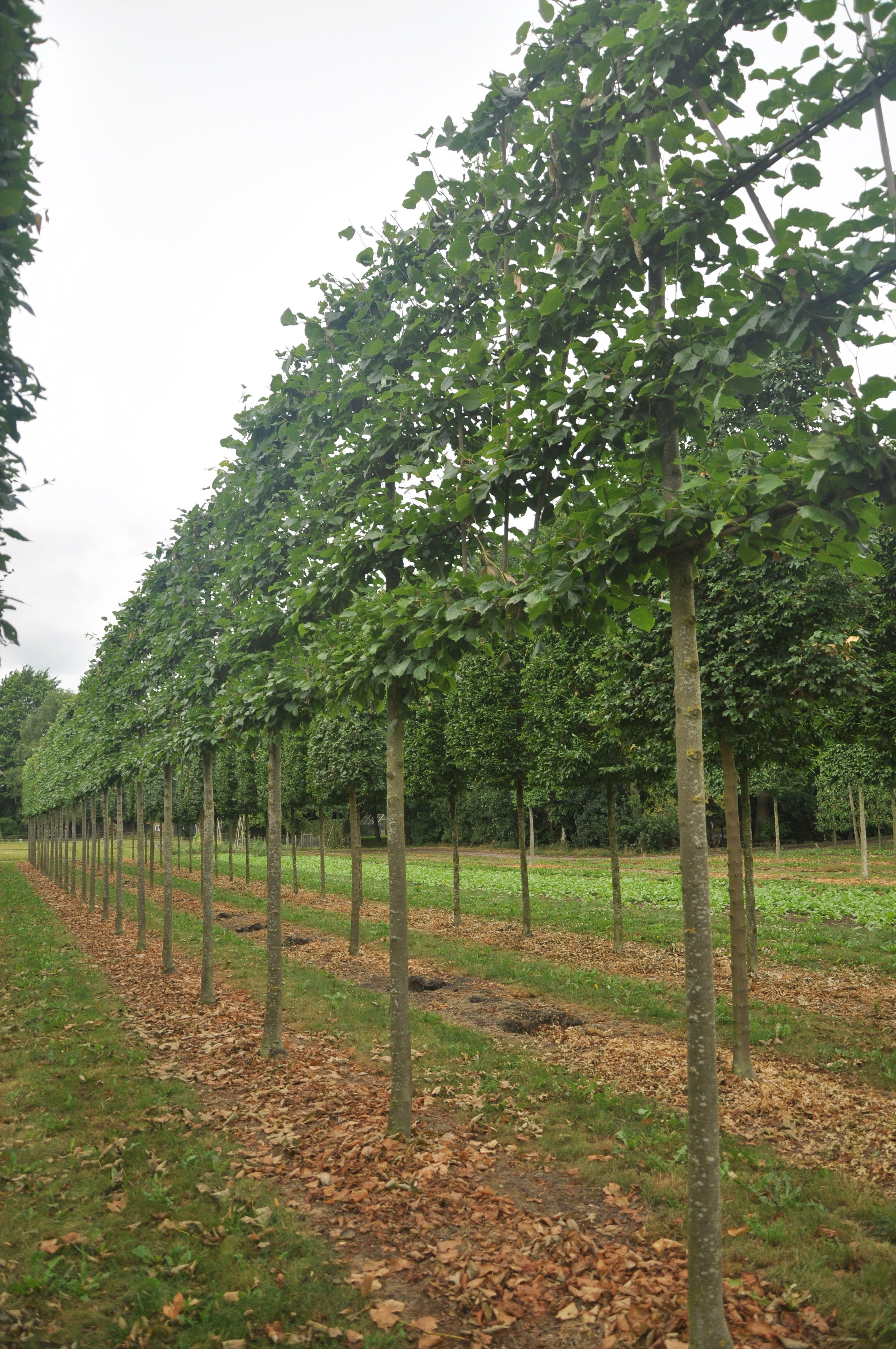 Tilia europaea 'Pallida' - Common lime
30 - 35 cm
5 layers
screen 230 x 210 cm
stem 250 cm
10 / 11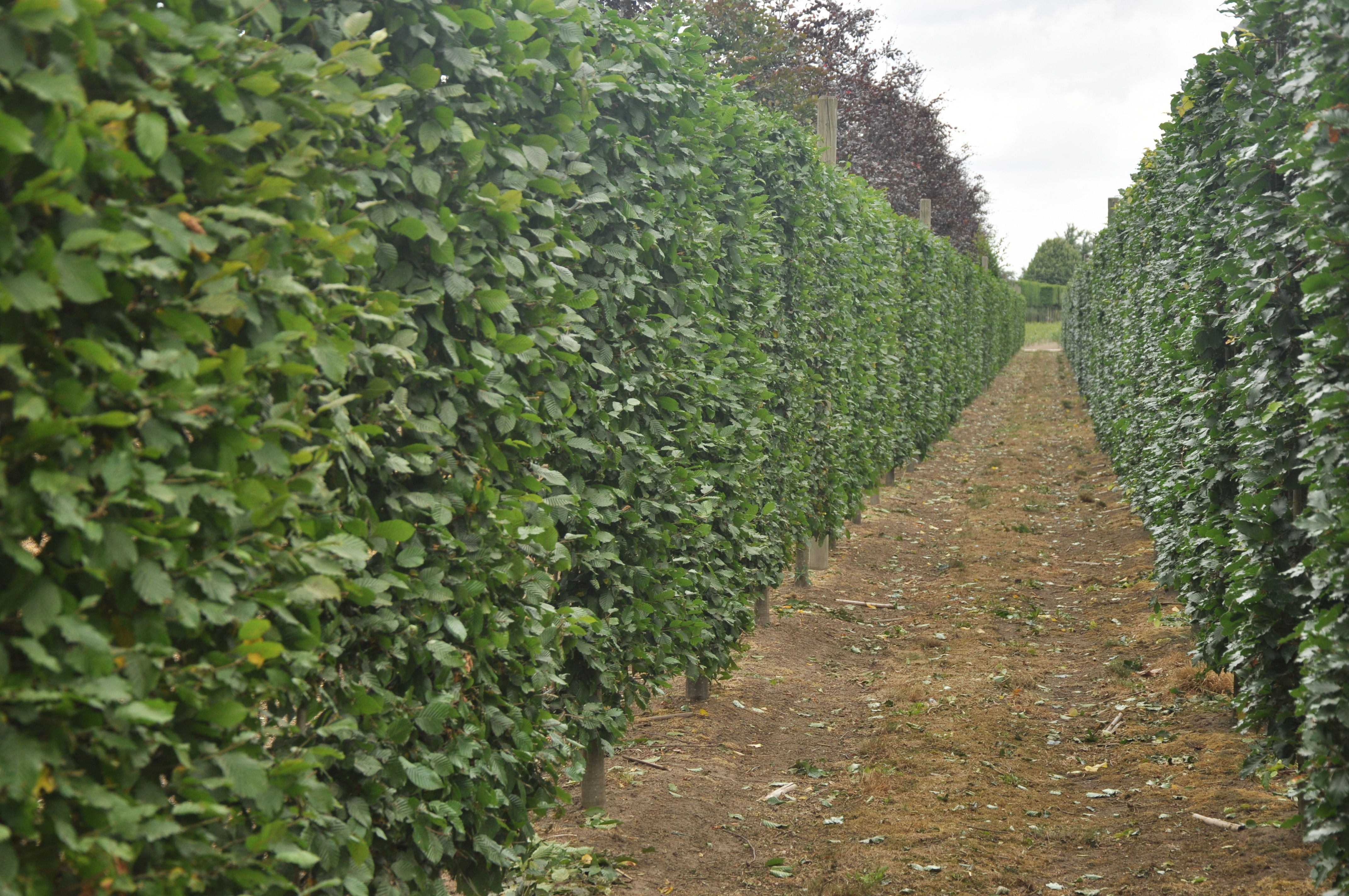 Fagus sylvatica - Common beech
20 - 25 cm
screen 200 x 200 cm
stem 30 cm
11 / 11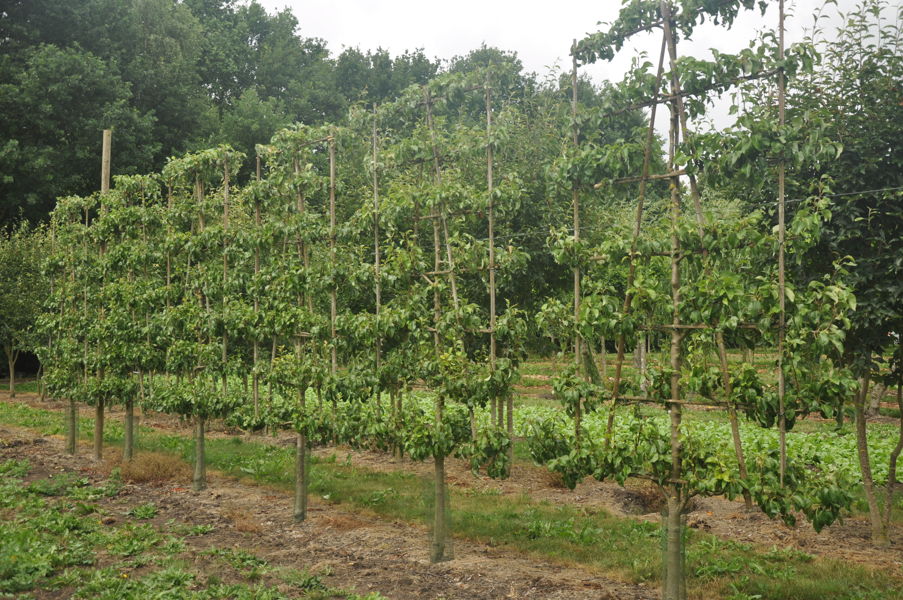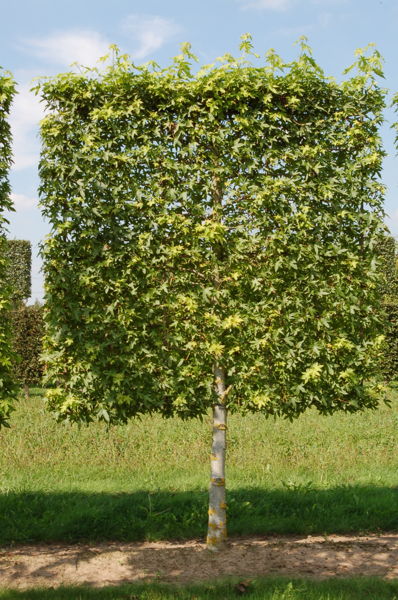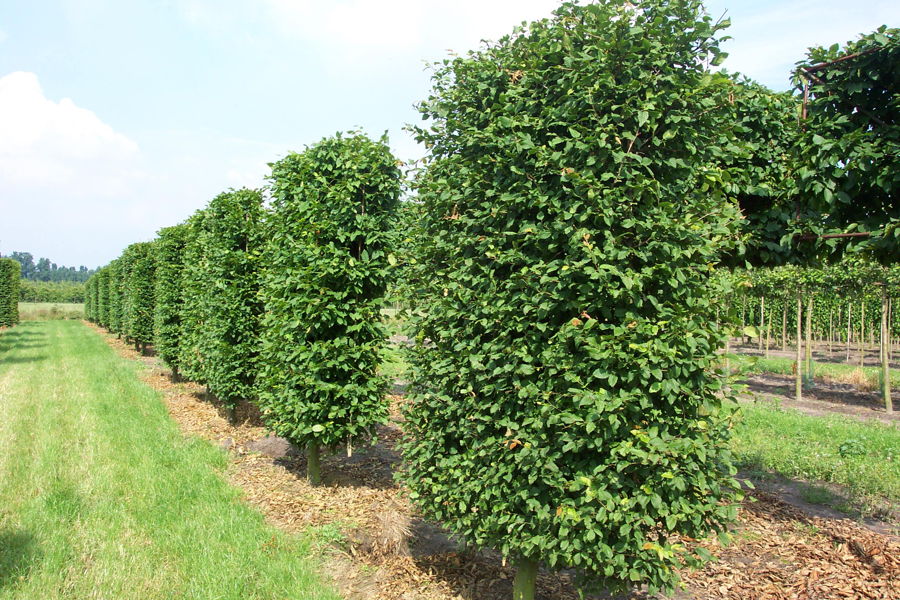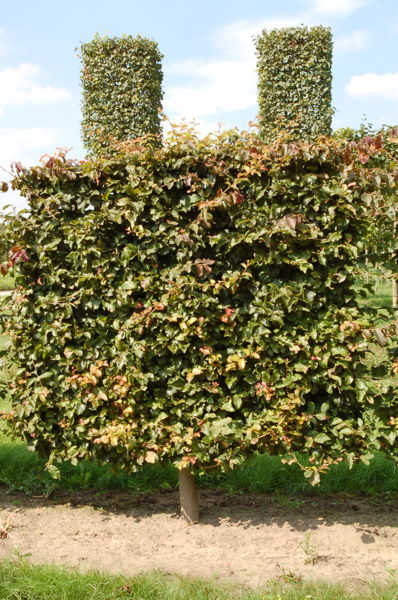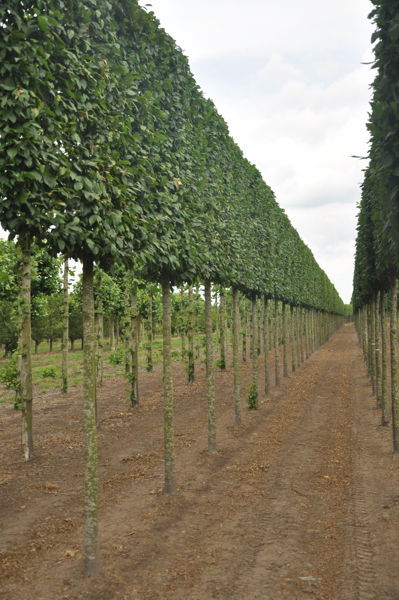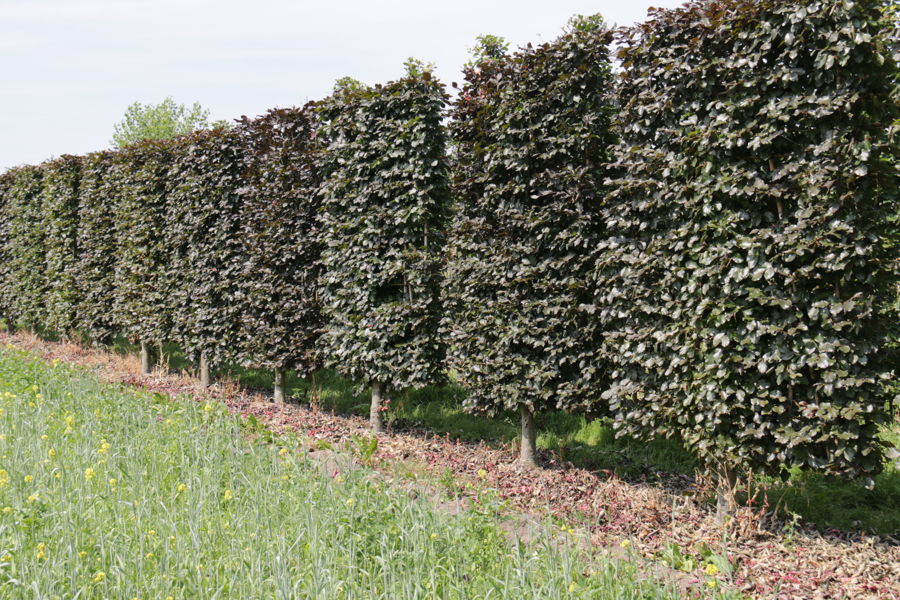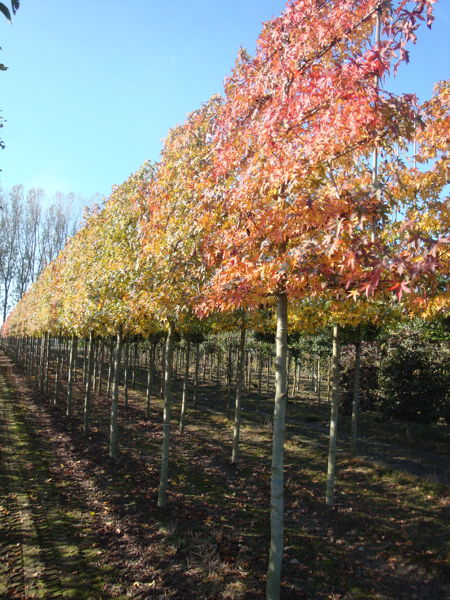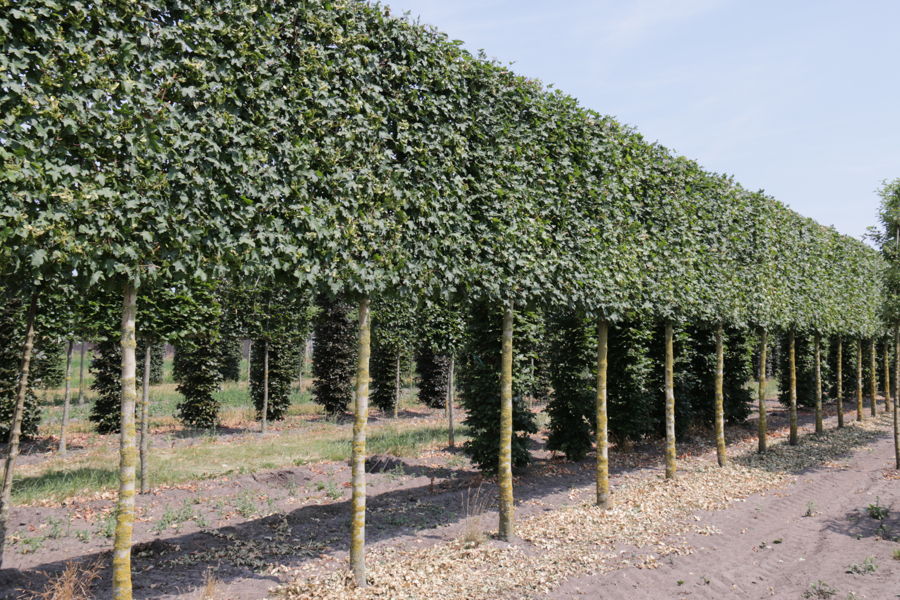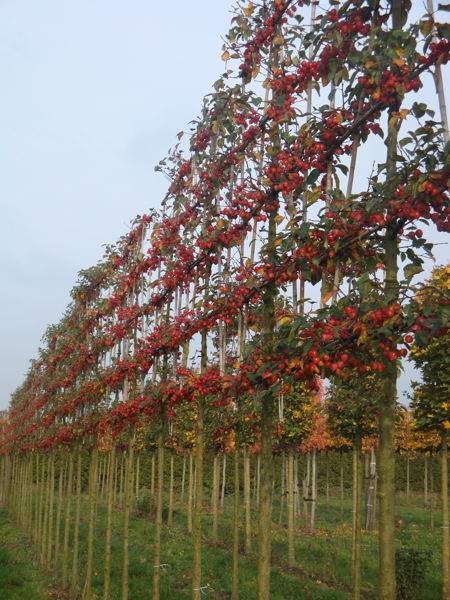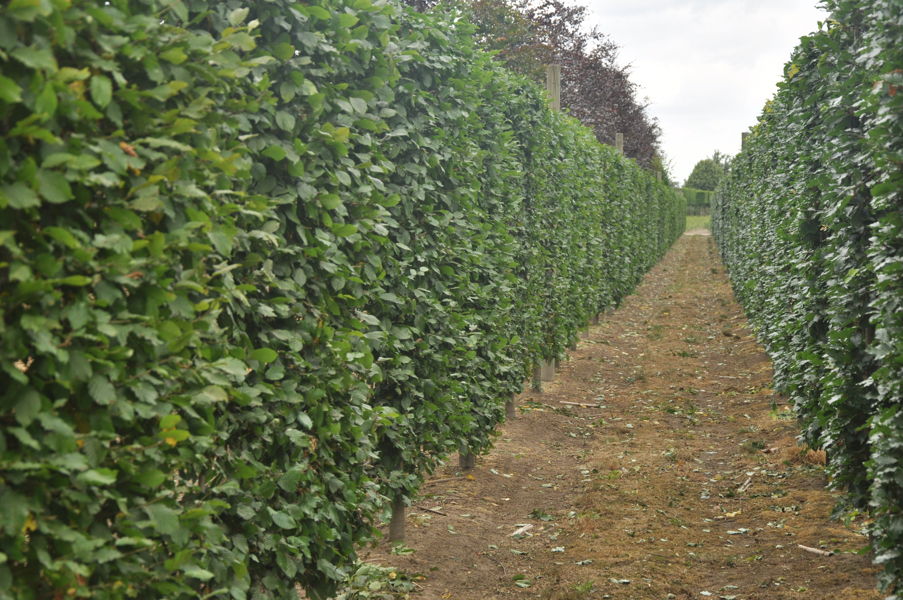 Projects with Pleached trees
Customers about us
"The involvement, knowledge and finesse of the team are among the highest in this segment. We are therefore very satisfied with the work of Urban Trees."
Urban Trees client